Charlie Sheen is looking for interns.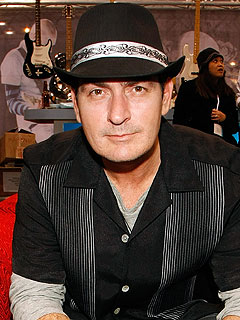 I'm not sure if this is real, could be a joke. Seems like he could find social media interns without publicizing it.
If you're interested in applying, and I know you are, ways to make your resume stand out among the many would be to update your resume with words like "escort", "hooker", and "crack".
"Team Sheen Seeks Social Media Intern".
Do you have #TigerBlood? Are you all about #Winning? Can you #PlanBetter than anyone else? If so, we want you on #TeamSheen as our social media #TigerBloodIntern!

This unique internship opportunity will allow a hard-working, self-motivated, creative, resourceful and social media savvy individual to work closely with Charlie Sheen in leveraging his social network. The internship will focus on executing a social media strategy that will build on the success Charlie Sheen has attained in setting the Guinness World Record for the fastest time to reach one million followers on Twitter. The #TigerBloodIntern is expected to be proactive, monitor the day-to-day activities on the major social media platforms, prepare for exciting online projects and increase Charlie's base of followers.

You will learn how to promote and develop the social media network of Hollywood's most trending celebrity.
Read it
here
.