Some fabulous people sent me Rick Springfield's autobiography!
I started reading it as soon as I got it, flipping to find the cheating revelations (which I just assumed would be in there, and sure enough they were). I'll try not to be hurt that after all the throwing ourselves at him, he hit on neither my sister nor myself (and in my sister's case we literally threw her at him).
I'm not sure why he chose this photo, though.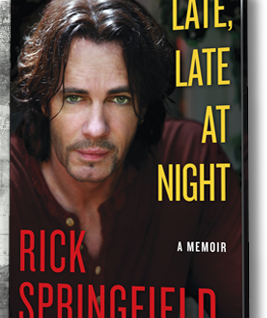 Thanks D and S!