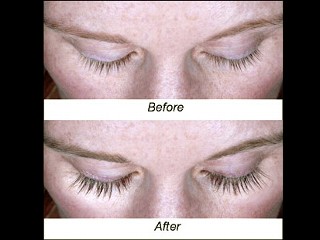 Anyone else notice a commercial for medication that will make your eyelashes grow?
Brooke Shields is in the ad, which makes me think she's got a good agent because she's in toothpaste ads, too (and she just never appealed to me).
I hope the scientists that came up with this didn't put something else on the back burner. Jerry Lewis has been having telethon's forever for Muscular Dystrophy. Can't they get a cure?
Photo: ABC