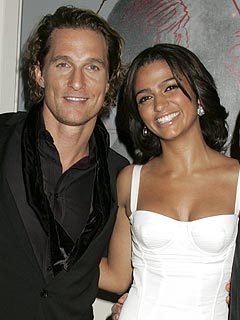 Assuming Hollywood has access to the same birth control as the rest of the U.S., why the babies without marriage? Matthew McConaughey and his girlfriend, who he can't be dating long since he was with Penelope Cruz a year ago, are expecting a baby.
I can't help but wonder that while it seems like Hollywood is having babies without care if there is marriage, that might just be the U.S. in general.
Something surprising- Britney was married before she had children.
Photo: People