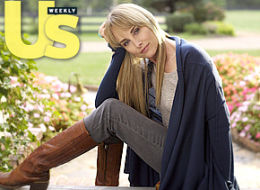 Chynna Phillips was on Oprah today talking about half-sister Mackenzie's claim about their dad (they have different mothers).
Chynna insisted on telling her side of the story with Mackenzie not around, then after a commercial break they brought Mackenzie back out (via satellite). She didn't have much to say except that she believes the story. She didn't grow up around her dad and hardly ever saw him.
Oprah said they received an email from the daughter of the other Papa, Denny Doherty, confirming the story saying her dad had told her about it.
So after Chynna's appearance, Oprah tells us about her new christian music CD. Let's hope she does care about her sister and that it wasn't all about her new CD.