Ok, I barely know who Ben Lee is (dated Claire Danes pre-Billy Crudup?) and Ione Skye hasn't been relevant since Say Anything, but still I didn't know they were married.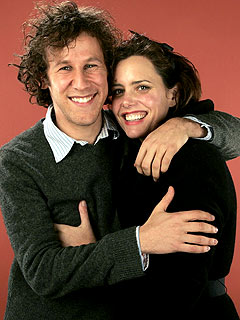 The newlyweds – who tied the knot in a Hindu wedding ceremony in India last December – welcomed daughter Goldie Priya Lee Thursday at 8 a.m., the new father reveals on his Web site.
I think Goldie is a cute name. Sure, unoriginal Golden Retriever owners name their dogs Goldie, so what do I know? I'd name a baby Shecky just for the laughs.