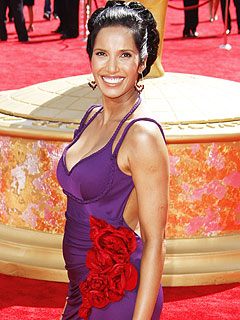 After the Emmys I forgot to get snarky about Padma's dress.
And now that it has been announced that she is pregnant and has endometriosis, it just won't be nice to comment on what that red thing looks like. Ok, it looks like a scene from Braveheart.
No word on which chef, I mean, who the father is. But I don't really care.