I'm going to answer your question right now- he was Mexican.
I got to be honest, I didn't know. Curious, somewhat. But had you asked me, I might've gone with something more Central American. Just don't ask me to name those countries.
Ricardo Montalban died at age 88. He starred in Fantasy Island, was the baddie in Star Trek's Wrath of Khan, and was recently in those Spy Kids movies as the grandpa.
His wife of 63 years (younger sister of Loretta Young for those who know who she is) died a year ago.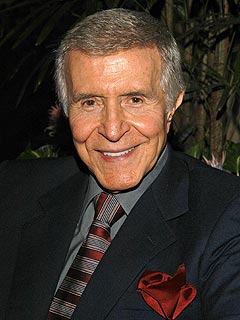 Not as well known in the US is Patrick McGoohan who died at age 80. He was the king in Braveheart who disliked his gay heir to the throne (was it him, or someone else who pushed the young guy to his death out a window?). But he is probably best known as Number Six from the British tv show The Prisoner.
He was married for 57 years.
Photos, Source: People, AP