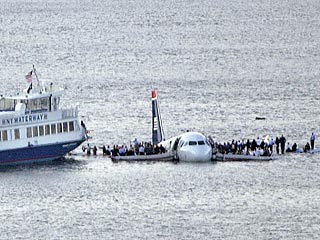 150+ people were rescued when...oh you know the story.
That pilot frickin' rocks. He should get whatever he wants for a day.
Not only was there an excellent pilot, but maybe some luck that the plane didn't flip in the water. A passenger called in to Rachel Maddow's show and said that when they landed one of the wings was dipped in the water. Or, maybe the plane didn't roll thanks to the pilot.