Meryl Streep, winning for Doubt, running to the stage with her hands in the air was pretty funny. Perhaps she's a non-stuck-up type. Although, she seemed surprised by the win saying "I didn't even buy a dress", implying she only dresses up if she thinks she'll win?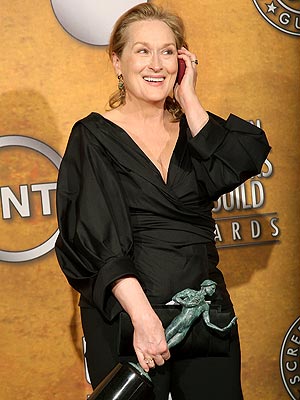 Sean Penn seemed nervous as he accepted the Best Actor statue for Milk. He made reference to the dog fight between him and Mickey Rourke that the media has started.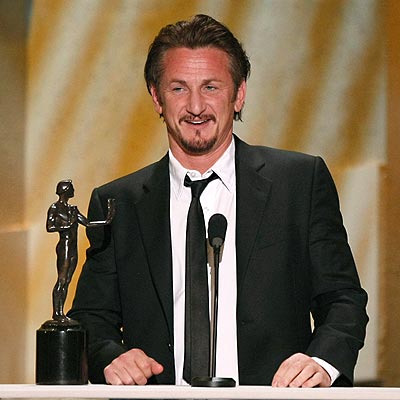 The supporting winners will probably be the same as for the Oscars- Heath Ledger for The Dark Knight, Kate Winslet for The Reader.
Alec Baldwin said, while accepting for Best Actor/Comedy TV, "I don't know who I want to make out with more tonight – Tony Hopkins or Diane Lane? Tony looks so good!" He looks good? I mean, skinny- yes. Make out with him over Diane Lane? Uh, no.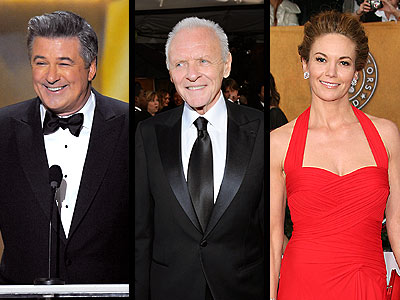 Tina Fey won 2 for 30 Rock- Best Actress, and Best Ensemble.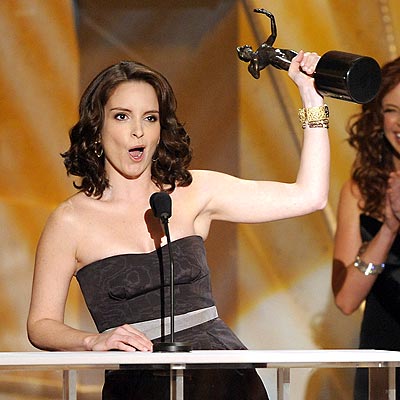 Best TV Drama went to Hugh Laurie for House and Sally Field for Brothers and Who Watches This Show? Mad Men won Best Ensemble.
What was the blob on Amy Adams dress?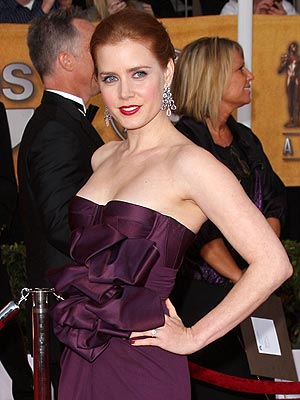 That is Alec Baldwin's daughter. She's 13. I was going to make a comment about how the daughter forgives her dad now that he's winning awards and mom hasn't made a movie in years but maybe the daughter has always liked him. Who am I to say.